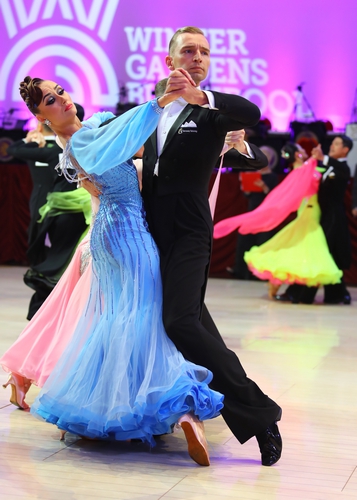 >
ALL STARS DANCE SPORT CLUB
The founders and head coaches of the club are Denis Parfyonov and Tetiana Sopit.
Privat and group lectures for children and adults of all ages and skill levels.
Competitive and social dance.
Standard and Latin are danced in our club.
Pro-Am (training and performing like a couple with your coach).
Creating a showdances and wedding dances.
Preparing for Vienna and other balls.
Dance gymnastics and physical training.
Classical choreography and stretching.
Mental and organizational support.
Our studio in the center of Kyiv near the Olympiiska metro station.
Learn from the best!