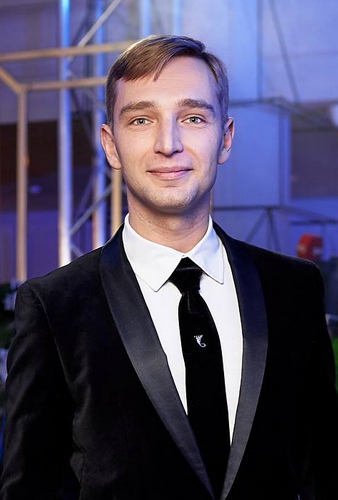 >
Denis Parfyonov
Born in Lviv (Ukraine) at 15th of May 1983, living and working in Kyiv.
Professional ballroom dancer with partner (and wife) Tania Sopit.
International competitor, Ukrainian professional ballroom and showdance champion.
Owner and main coach of All Stars dance sport club.
International adjudicator.
Since 2002, special trainer of youth to perform and compete.
Writer and translator of international media.
Co-author of the book "Service in Leadership: What is Your Agenda?" (available in Russian and English)
Book reviews and training articles on Amberibis.com
Administrator of Ballroom Library which includes books and videos
Your Elegance: co-founder with Tania Sopit, designing custom dancewear embracing the heart of champions, instructors, coaches, adjudicators and youth, exploring options to fit your personal budget and interests
Webmaster of sites and online programs. List of projects