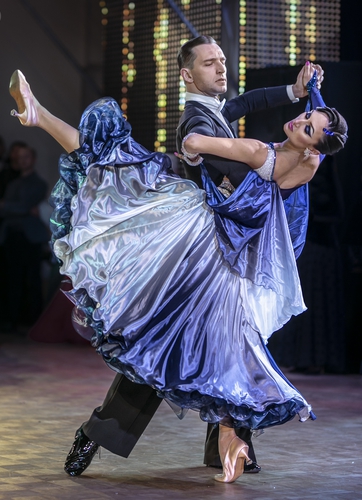 >
BALLROOM COUPLE
DENIS PARFYONOV & TETIANA SOPIT
We dance together from 26th of August 2013 year.
Debut as professionals 21st of September 2013 year at international competitions Golden Gate of Syberia, Tyumen.
We regularly take part in international competitions in England (UK, Blackpool, International), we participate in the World, European and Ukrainian Championships in professional category, dancing standard program and showdance, as well as in training camps.
We continue to learn from the best teachers, legendary coaches and champions.
We dance demonstration performances and competitions "by invitation", we judge competitions and festivals, we conduct master classes and individual lessons, and shoot for advertisings.
We are fluent in English, Ukrainian and Russian.
We can work online (Zoom, Skype).
We are open to cooperation in the exchange of knowledge and experience with dancers around the world.
Dance to yor maximum!